Westside Village Shopping Centre
Spaces available
Westside Village Shopping Centre
172-184, Wilson Street Victoria, B-C
Rentable area
81,169 sq. ft.
Availability
(Retail) 105-176 Wilson Street – 1,960 sq. ft.
(Retail) 115-176 Wilson Street – 594 sq. ft.
Parking
132 indoor spaces
186 outdoor spaces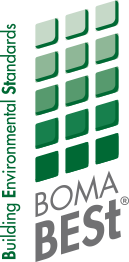 General Information
Westside Village Shopping Centre is a BOMA BEST certified outdoor retail community built in 1997 consisting of 6 buildings. It is located in the West neighborhood of Victoria at the intersection of Wilson Street and Bay Street, which is 1 km away from Downtown Victoria. As the capital of British Columbia, Victoria has witnessed an active injection of residential development and tourism is strong. The building's retail component is anchored by Save-on-Foods Supermarket.
Other buildings in the area