One and Two Executive Place
Spaces available
One and Two Executive Place
1816 & 1824 Crowchild Trail NW Calgary, Alberta
Rentable area
125,650 sq. ft.
Availability
Executive 1 – 5th floor – 13,266 sq. ft.
Executive 2 – Unit 101 – 2,192 sq. ft.
Executive 2 – Unit 200 – 3,496 sq. ft.
Parking
217 indoor spaces
64 outdoor spaces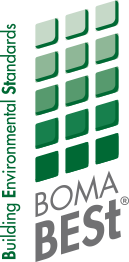 Niveau 3
General Information
Built in 2002, One Executive Place is a seven-storey class "A" Office building. Two Executive Place has four storeys and is a class "A" Office and Retail building that was built in 2006. One and Two Executive Place were awarded BOMA BEST – Silver certification and are located in the Banff Trail community in northwest Calgary. The Banff Trail community is home to the University of Calgary and Lions Park, and benefits from a high density of current and future developments. The district is bound by Crowchild Trail NW to the west, 16th Avenue NW to the south and 19th Street NW to the east. The Banff Trail LRT station is within close proximity and provides easy access to the Downtown core. The buildings are of high-quality modern construction and provide offices of good quality finishes in a functional layout.
Other buildings in the area